We appreciate the many individuals and organizations forming the community that contributes to FOLIO. We also thank the many other open source projects that we depend upon.
Supporting Software and Service Attribution
The FOLIO Project is grateful for support from Atlassian. The project uses Atlassian's Jira product to track issues and tasks as well as Atlassian's Confluence product for publishing the work of the special interest groups.

The FOLIO Project is grateful for support from BrowserStack. BrowserStack enables the FOLIO Project front end developers to automate the tests of changes to user interface code across a variety of browsers. The project also uses BrowserStack to ensure the proper flow of user interface elements around translated strings of various lengths.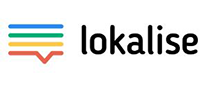 The FOLIO project is grateful for support from Lokalise. Translators use Lokalise to manage the i18n workflow of creating localized strings for the FOLIO user interface and integrating that work into the FOLIO Project apps.